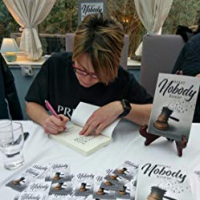 Amelia Hendrey
Biographies & Memoirs
My book What Nobody Knew is the story of my traumatic childhood, I wrote it to help other victims/survivors and to educate people who are unaware. The book contains genuine social services documents and police interview/conviction which has never been done before.
Recommended Featured Books
"If adventure does not wait on the doorstep, climb out through the window"
Ways to reach Amelia Hendrey